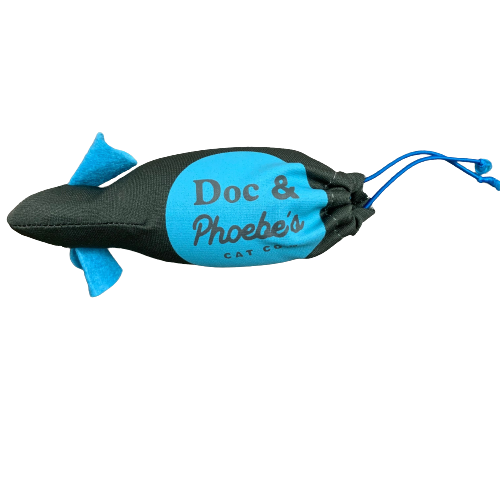 Doc & Phoebe's The Hunting Snacker
The veterinarian-designed system works to improve scarf and barf, night waking, litter box "hit and miss," and more by allowing your cat to act on her ancestral desires.
Three interactive feeders allow cats to hunt for small portions of food twice a day instead of relying on you to fill a large bowl once a day.
Durable plastic and textured fabric appeal to the cat's senses while she grabs and claws her prey.
Easy to use—scoop your cat's favorite food into the three mice and hide morning and evening.
BPA-free plastic is top-rack dishwasher-safe plastic, while the fabric skins are machine washable.
Package Size: 8.63"× 4.75" × 2"
Product Size: 8"× 1.75"× 1.75"
Weight:1.15oz
Material : Plastic, Microfiber, Nylon, Synthetic Fabric
Made in China